Approaches for three futuristic human machine interfaces/ interactions [HMI] for three different harvesting concepts.
Necessary parts for the production of the document were the preceding analysis (customer, technology, market analysis and basic anthropological research), very diverse design concepts, the formal formulation of these concepts, the UI/UX concept, and the combination and elaboration of all components to design three HMI approaches for 2020, 2025 and 2030. Scroll down to find out more 
Concepts 
2020 (blue), 2025 (cyan), 2030 (green)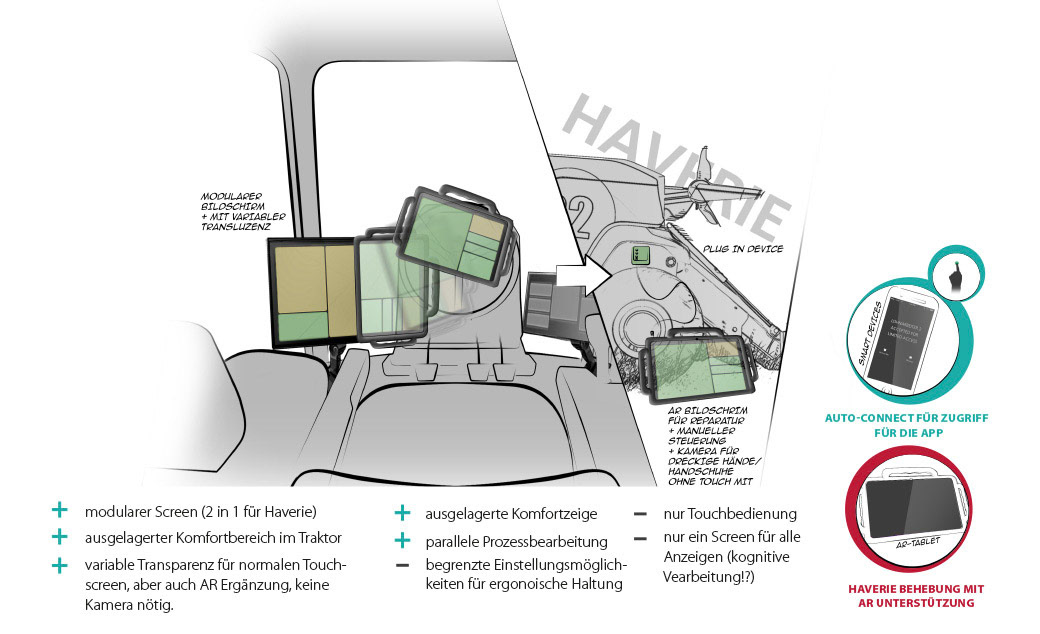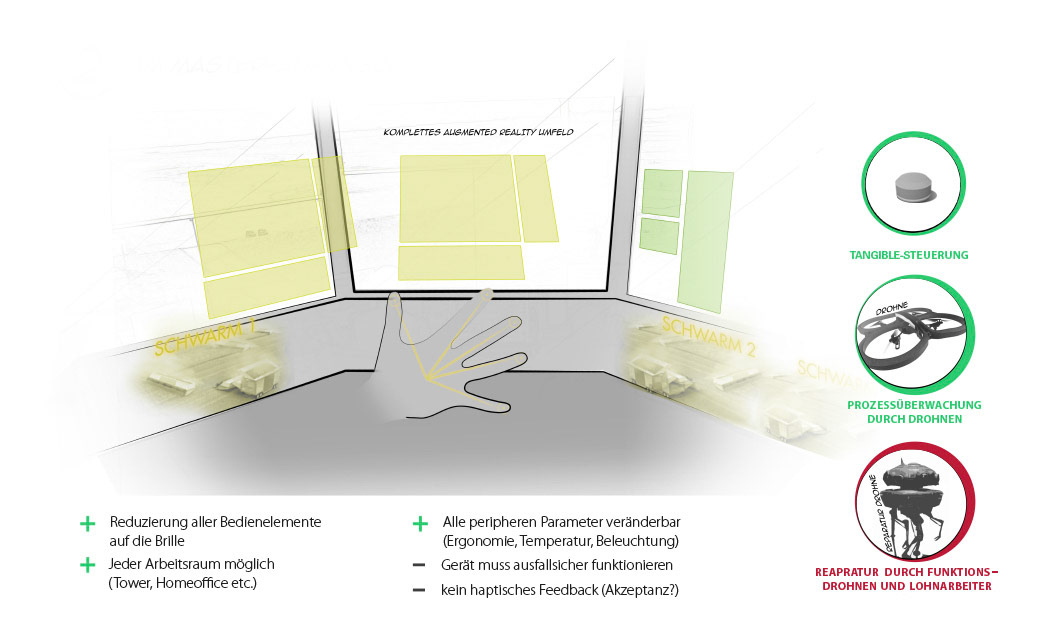 From the analysis, which is excluded from this web site, the concepts were developed with the help of a morphological box in order to generate a possible large bandwidth. All nine concepts were then evaluated objectively and empirically on the basis of various parameters such as feasibility, cost/benefit, acceptance, etc.

A small part of the design process for 2020
​​​​​​​
Final design approach for 2020
Final design approach for 2025
Final design approach for 2030
It was very difficult to communicate the HMI-concepts with pictures and text. Therefore I developed a film for the document defense (rendering 8000 frames for 5 min O.o // Big credits to Christian Langer and his small render farm in 2015). The film can be sent or shown by request ;) here a small teaser snippet